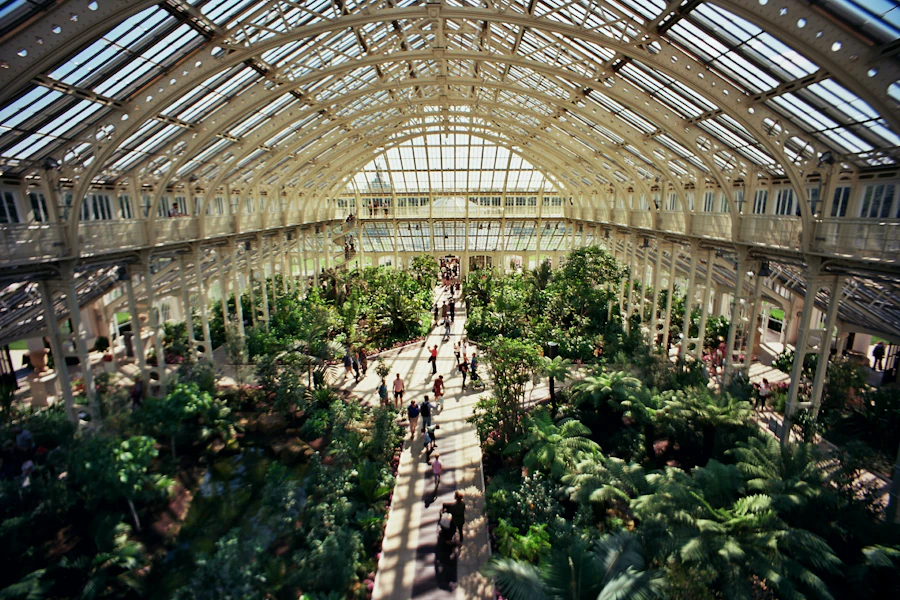 Kew Gardens Parking Facilities - Everything You Need to Know
London's most iconic Royal Botanic Garden - the Kew boasts thousands of stunning flora collections for visitors to immerse in. Popular for having the largest and most diverse botanical and mycological assortments in the world, the Kew Gardens features everything from plant houses and ornamental buildings to galleries, museums, entertainment and more for a one-of-a-kind experience. Find out everything you need to know about Kew Gardens parking, address, location and more before you kick-start your journey!
Kew Gardens | Getting There Information
Location - Kew Gardens is located at Kew, Richmond, London, UK. Google Maps.  
Entrances - Kew Gardens has 4 entry and exit gates. Victoria Gate, Lion Gate, Elizabeth Gate and Brentford Gate
Parking - Kew Gardens parking facility is offered for both car and bike owners. 
Map - Navigate your way without any hassle by using the Kew Gardens Map
Know More
Kew Gardens Parking for Cars   
Kew Gardens parking facilities are limited. Spaces are typically provided on a first-come, first-served basis. It is advised to arrive early at Kew Gardens as the slots get easily occupied. It is also recommended to use public transportation as much as possible to avoid the parking hassle. 
Car Park at TW9 3AF
Ferry Lane, near Brentford Gate. 
Parking is limited in the car park.
Parking costs £7 per day. Visitors have the option to pay on-site or via the paybyphone app. 
Parking is free for motorcycles and mopeds
Blue badge holders can also avail of free parking in Kew Gardens in disabled access parking spaces or other spaces if full. 
Parking service closes 30 minutes after the Gardens close. 
 The Herbarium car park will function as a weekend overflow car park. It will be open once the Ferry Lane car park gets full. 
Kew Gardens Parking Around Royal Botanic Gardens
Parking is not allowed on Kew Road (A307) 
You will need to pay to park in visitor spaces at Kew Gardens using RingGo
It is recommended to use Just Park app to find the closest parking spots near Kew Gardens
At Elizabeth Gate - TW9 3AB, there are three disabled access parking bays and drop off areas.
Restrictions apply on residential streets. There is no coach park at Kew. 
Richmond Athletic Grounds - TW9 2SF
Kew Gardens Parking for Bikes
Kew welcomes all cyclists to the Gardens. 
Bicycle racks are available at all four gates.
At Elizabeth Gate and Victoria Gate, the racks are situated inside the gates behind the booths
Bikes parked outside the Kew Gardens gate are left at your own risk
The restricted number of lockers at Victoria Gate is closed off
Note: Bicycles, tricycles, roller skates, skateboards and scooters are not permitted inside Kew Gardens. 
Planning to stay in London for a few days? Check out hotels near Kew Gardens to find the best accommodation facilities for the best price available!