Kew Gardens - All About the Royal Botanic Gardens at Kew
Contents
We have a responsibility to the earth that we live in. This is the motto of The Royal Botanic Gardens at Kew, one of the most extensive botanical gardens in the world. It provides a haven to the largest and the most diverse mycological and botanical collections in the world. This UNESCO World Heritage Site provides sanctuary to more than 50,000 different plants and over 7 million preserved species. Kew Gardens aims to inspire people to protect the natural world and take steps to influence international policies in favour of the environment. Here, you get to explore the vast collection of 14,000 trees and walk across the lake in the middle of the wilderness. The Royal Botanic Gardens at Kew is the perfect place for you to breathe in the lush environment while also contributing to it, simply by learning about its intricacies.
1. Plant Houses
Davies Alpine House
Davies Alpines are hardy trees, able to grow in higher than normal altitudes. The Alpine greenhouse harbors small ferns, lavenders, tulips, and other Alpine species and displays them when they are in full bloom.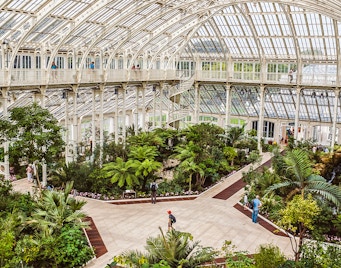 Palm House
This is a magnificent indoor rainforest that harbours tropical plants from some of the most threatening environments from all over the world. The Kew scientists rely on this collection of plants for medical research and research on sustainable cropping.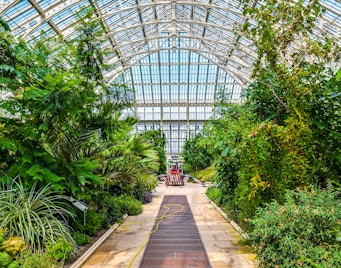 Princess of Wales Conservatory
This greenhouse brings the different climates and wilderness of the world inside one building. You can stroll about the different zones with drinks and canapes from the reception.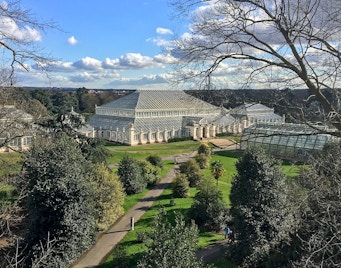 Temperate House
It is the world's largest Victorian glasshouse home to 10,000 species of plants from the temperate zones. It is an iconic venue for events, with a sea-gazing balcony and elegant green surroundings.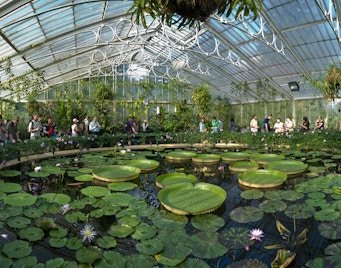 Waterlily House
This is a small, square greenhouse originally made to display the giant Amazon Lily, a natural wonder. Today, it displays colorful water lilies, ferns, papyrus, and hanging gourds in the tropical area of Kew Gardens.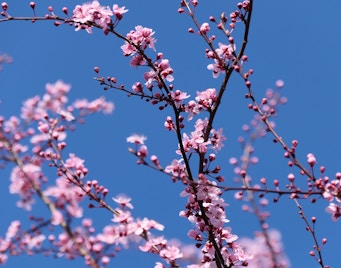 Evolution House
The house was gifted to the crown by the Australian Government. It has a collection of plants by Captain McEachern from the dry climates of southwest Australia.
Bonsai House
Inspired by the Bonsai Japanese art form, this section includes miniature specimens of temperate woody trees and shrubs.
2. Ornamental Buildings & Palace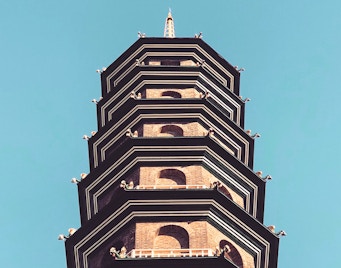 Great Pagoda
This Japanese architecture-inspired multistoried building provides a birds-eye view of London. This unique building is a testament to British craftsmanship, as it has been standing for over 250 years.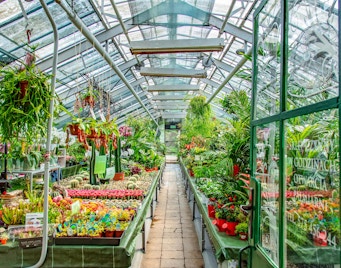 Japanese Gateway (Chokushi-Mon)
Chokushi-Mon is a smaller replica of the gateway of the Nishi-Hogan-Ji temple in Kyoto. It was built for the Japan-British Exhibition in 1910 and is surrounded by Japanese gardens.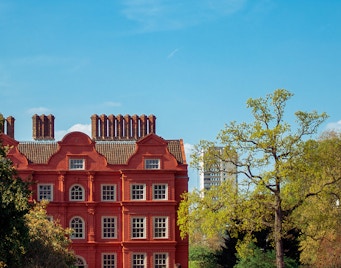 Queen Charlotte's Cottage
Within the conservation area lies the cottage built for Queen Charlotte by her husband George Ⅲ in 1771. It is restored and opens to the public on weekends and bank holidays in the summers. Located opposite the Kew Palace, the cottage is over 300 years old.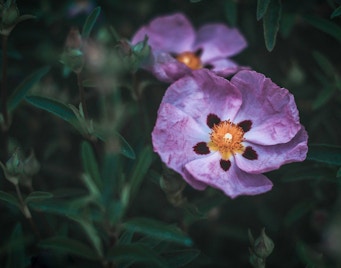 King William's Temple
In the center of the Mediterranean Garden stands King William's Temple, built in 1837 for Queen Victoria, in memory of William Ⅳ.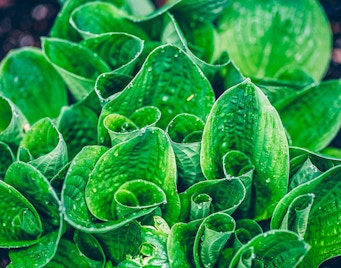 Temple of Aeolus
It was first built in the 1760s for the Greek god of winds. The version today was rebuilt in stone in 1845 and is a serene quiet place, perfect for reflection.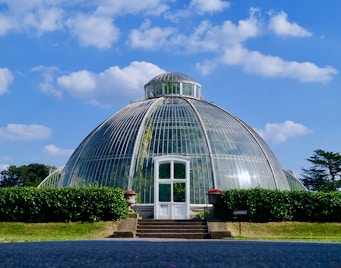 Temple of Arethusa
This structure was built as a folly for Princess Augusta in 1758. Later it was requisitioned into war service and unveiled as the home of War Memorial, commemorating the lost lives of Kewites in World War Ⅰ.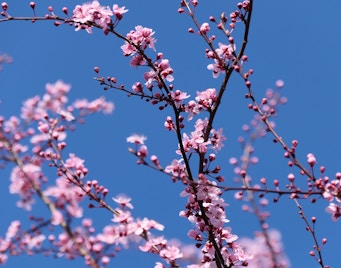 Temple of Bellona
Situated adjacent to Victoria Plaza, this temple is named after the ancient goddess of war. On the walls of the oval room inside are garlands and medallions commemorating the units connected with the Seven Years' War.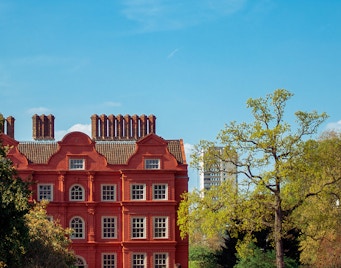 Kew Palace
This little palace stands as the smallest of the British royal palaces. It was built by a Duch merchant around 1631 and has a distinctly Dutch appearance. Behind the Palace, we have the Queen's garden, with medicinal plants, and in front of it is a 17th-century replica of a sun-dial.
3. Galleries and Museums
Shirley Sherwood Gallery
 This botanical gallery opened in 2008 and holds paintings from Kew's artists such as Georg D. Ehret, the Bauer brothers, Pierre-Joseph Redouté, and Walter Hood Fitch.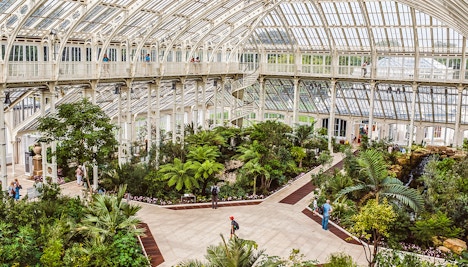 Museum No. 1
It was opened in 1857 and showcases using tools, ornaments, clothing, food, and medicines, the dependence of humans on plants. The upper two floors are now botany education centers and the ground floor a restaurant.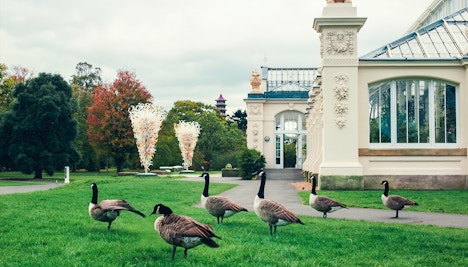 Marianne North Gallery
This gallery housed the paintings of Marianne North in the 1880s. Even after structural degradation and reconstruction over years, it is the only permanent exhibit in Britain dedicated to the work of a woman.
Royal Botanic Gardens: Art, Science & Entertainment
In an effort to work on their aim of giving back to the environment, Kew Gardens strives to engage and educate the visitors on how essential it is to protect nature. There are events and education drives that are held to do exactly that. Here are some of the things you can expect from Kew Gardens.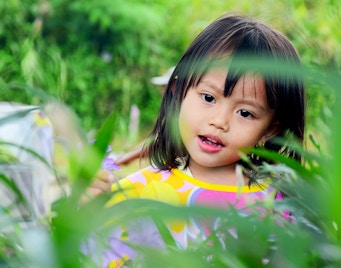 Children's Garden
Indulge your child in this fun and interactive adventure which teaches them everything that a plant needs to grow. This program is specially made for children between the ages of 2-12 years. Activities include a treasure hunt for the hidden treasures amidst the 100 mature in the Children's Garden area, which then lead to a canopy walk around a 200-year oak tree!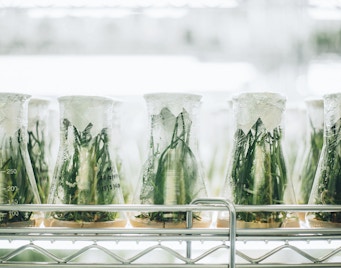 Kew Science & Learning
One of the most important facets of The Royal Botanic Gardens at Kew is its relentless research into understanding nature and how to preserve it. They extend opportunities for internships and PhDs, have collaborated with over 400 institutions, and enable visitors to take a peek into their research. All this and more is done to ensure their end goal of a sustainable environment.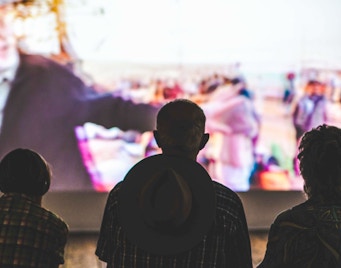 Kew Gardens Cinemas & Events
Enjoy classic movies like, Back to the Future, Dirty Dancing, and more in the serene surroundings of the garden. You can also explore the plethora of activities hosted by the Kew Gardens, where there is something for every age group to do. Some of these include Richmond Runfest, Summer Cycle, and even Ti Chi sessions.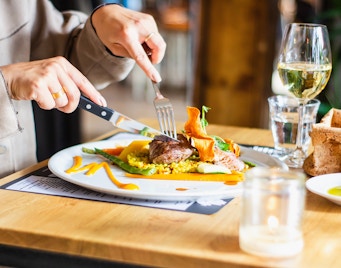 Shopping & Dining
After a day of exploring the wilderness, grab a bite to eat from one of the five onsite cafes or restaurants serving fresh and delicious food. The garden also offers an elaborate shopping experience with food, books, gift sets, apparel, and more for you to shop for.
Know More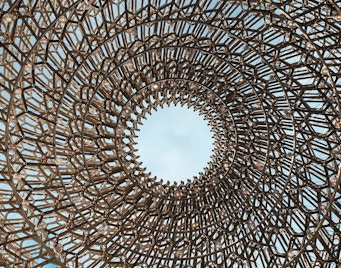 Installations & Walkways
The most stunning installation in the Kew Gardens is The Hive. It is a 1,000 LED light-clad structure that recreates the life inside a beehive. You will also find two walkways in the park. The Treetop walkway, 18 meters above ground, from where you can explore Kew's trees, and Lake and Sackler Crossing, a serene walkway amidst a lake surrounded by wilderness.
Royal Botanic Gardens: FAQs
Q. What is the Royal Botanic Gardens at Kew?
A. Royal Botanic Gardens at Kew is one of the oldest and most extensive botanical gardens in the world.
Q. Are there any activities for children to do inside Royal Botanic Gardens?
A. Yes, there are activities for children to enjoy here. A few of them are Children's Quiet Garden Sessions, Little Explorers, and The Little Gardener.
Q. How long does it take to cover Royal Botanic Gardens?
A. With so many things to explore in the Royal Botanic Gardens, you need at least a day chalked out.
Q. What are some of the top things to see at the Royal Botanic Gardens at Kew?
A. Some of the top things to see here include, The Hive, Japanese Landscape, Lake and Slacker Crossing, Rose Garden, and Kew Garden Cinema.
Q. Are there any Kew Garden parking facilities available?
Q. Are there any dining options at Royal Botanic Gardens at Kew?
A. Yes, there are five cafes and restaurants here at the Royal Botanic Gardens.
Q. Can I carry outside food or beverage to Royal Botanic Gardens at Kew?
A. Yes, you can carry your own picnic and have designated spots inside the garden.
Q. Where are the Kew Gardens shops located?
A. Kew Gardens shops are located near Victoria Plaza, Children's Garden, New Pavilion Building, and Victoria Gate. There is an online portal for the shops as well.