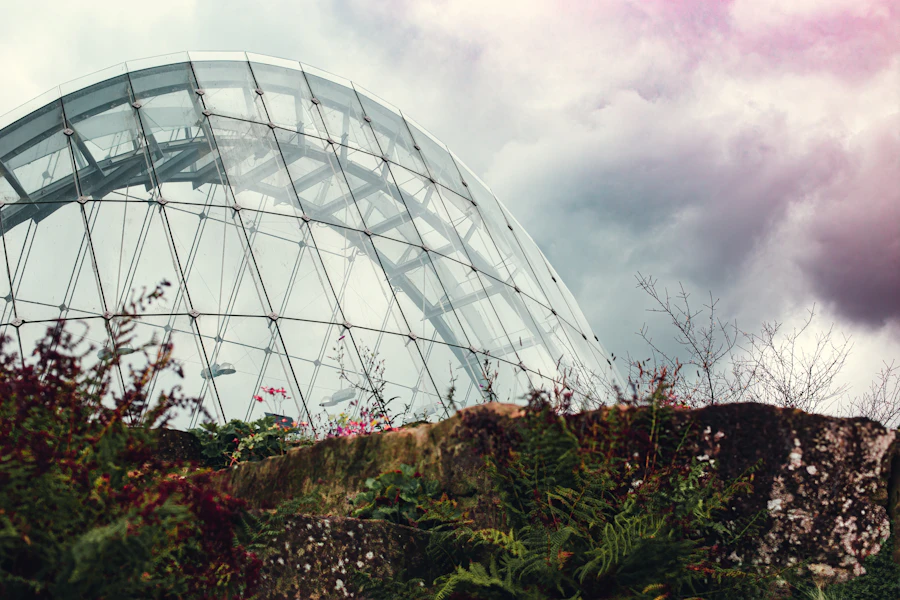 Kew Gardens Map | Your Ultimate Guide
Kew Gardens Map
Your visit to London will not be complete without visiting the iconic Royal Botanic Garden. Located in Richmond upon Thames in southwest London, the stunning attraction welcomes over 2 million visitors annually. The 300-acre UNESCO Heritage Site features more than 50,000 plants, and over 7 million preserved specimens for visitors to explore. And while there are lots to unfold, visiting the Kew Gardens can get quite overwhelming.
Make the most out of your experience by downloading the Kew Gardens Map. Find out the key attractions, restaurants, facilities and more to enjoy your visit in the best way possible!
Your Guide to Kew Gardens Map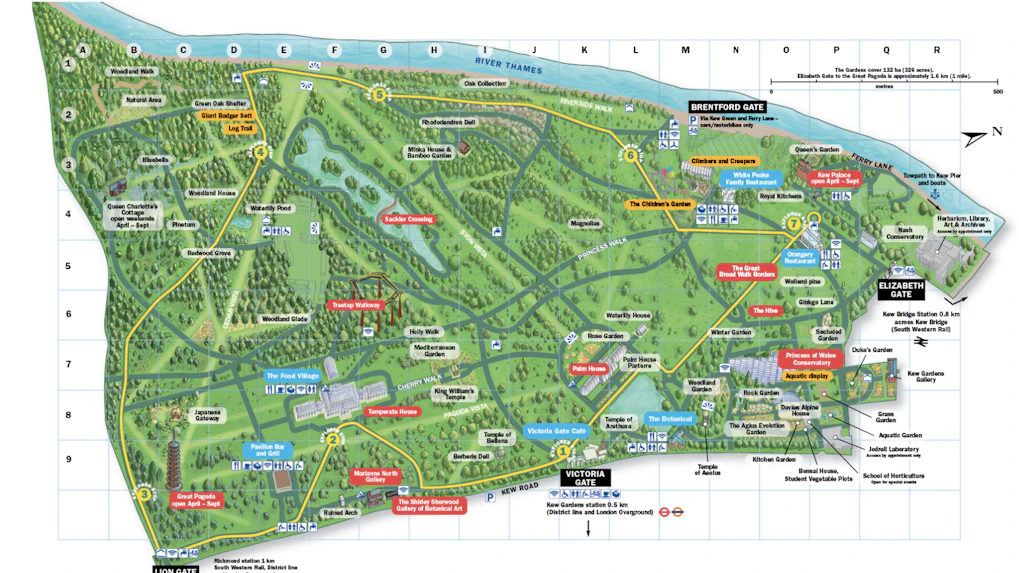 Red - Indicates all key attractions in Kew Gardens
Yellow - Indicates all child-friendly attractions in Kew Gardens
Blue - Indicates all restaurants, cafes and shops in Kew Gardens
Yellow - Indicates all Kew Explorer route
Dark Green - Indicates pathway in Kew Gardens
Light Green - Indicated grass pathway in Kew Gardens.
Download Kew Gardens Map for more
Facilities to spot on Kew Gardens Map
Viewpoint
Shelter
Drinking fountain
Free Wifi hotspot
Restaurant
Snacks and drinks
Wheelchair-accessible toilets
Large wheelchair-accessible facility with hoist and bench
Baby-changing facilities
Shop
Wheelchair access ramp
Learn more about Kew Gardens opening times, duration and best time to visit here.